Welcome

to Mahavir Polypack & Packaging Industries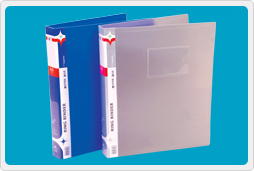 For the earth, for the people, for our offspring, We remember environment protective at any time, control pollution, save energy sources, and decrease wastage. Surrounding beautify, safe and healthy, continued developing.
FILEMAX carries out environment protection in all the process of Reserch & Development, production, sale, use and recycle. Takes full advantage of sources and strives to protect environment.
About Us
MAHAVIR POLYPACK & PACKAGING INDUSTRIES (MPPI) was established in 1993. It is a professional PP office stationery manufacturer and emerging enterprise with great potentialities within India's stationery industry.
Guided by the business philosophy "Today's Quality is Tomorrow's Market", MPPI has been sticking to the principle of "Developing quality products and added advantage to the products to serve the customers".
MPPI, keeps in mind the profound goal of "Trade Honestly, Simplicity, Transparency and Commitment are the pillars of our strength".
Medical report files and other.